His Excellency Abdulla Mohamed Almazrui, Chairman of Abu Dhabi Chamber of Commerce and Industry has received His Excellency Mu'izz bin Abdul Sattar Binameem, Ambassador of Tunisia to the UAE, at the Chamber's tower in Abu Dhabi.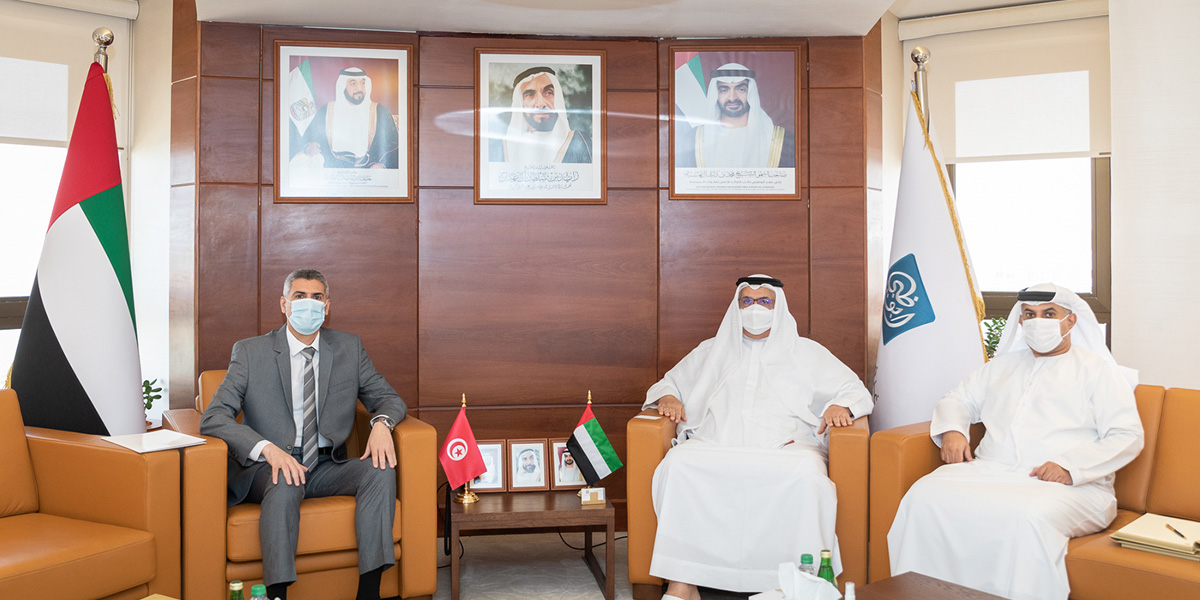 His Excellency Mohammed Helal Al Mheiri, Director General of Abu Dhabi Chamber, attended the meeting as well.
At the beginning of the meeting, Almazrui welcomed H.E. Binameem and the accompanying delegation, pointing to the strong relations between the UAE and Tunisia on all levels, and emphasizing on the need to fortify the economic relations between investors and business in both sides.
H.E. the Chairman said that the Chamber is ready to provide all the necessary support to develop cooperation relations between the UAE and Tunisia across various fields, pointing to the attractive features of Abu Dhabi that makes it the most preferable investment destination to businesses in many world competitiveness indexes.
For his part, Ambassador Binameem congratulated H.E. Almazrui on his new position as the Chairman of both the Federation of the UAE Chambers and the Abu Dhabi Chamber of Commerce and Industry, wishing him success in carrying out his duties in bolstering the bonds of mutual cooperation between the two countries.
Ambassador Binameem expressed his appreciation for the welcome he received, praising the Chamber's interest in providing all the necessary support to push economic cooperation between businesses in both countries forward.
The Ambassador pointed to the awareness of the Tunisian government to boost economic and investment cooperation with the UAE by activating partnerships and increasing communication channels between the business community in Abu Dhabi with their counterpart in Tunisia.
SOURCE