His Excellency Abdulla Mohamed Almazrui, Chairman of Abu Dhabi Chamber of Commerce and Industry has received His Excellency Malraj de Silva, Ambassador of Sri Lanka to the UAE, at the Chamber's tower and discussed with him the prospects of boosting trade and investment cooperation between the two countries.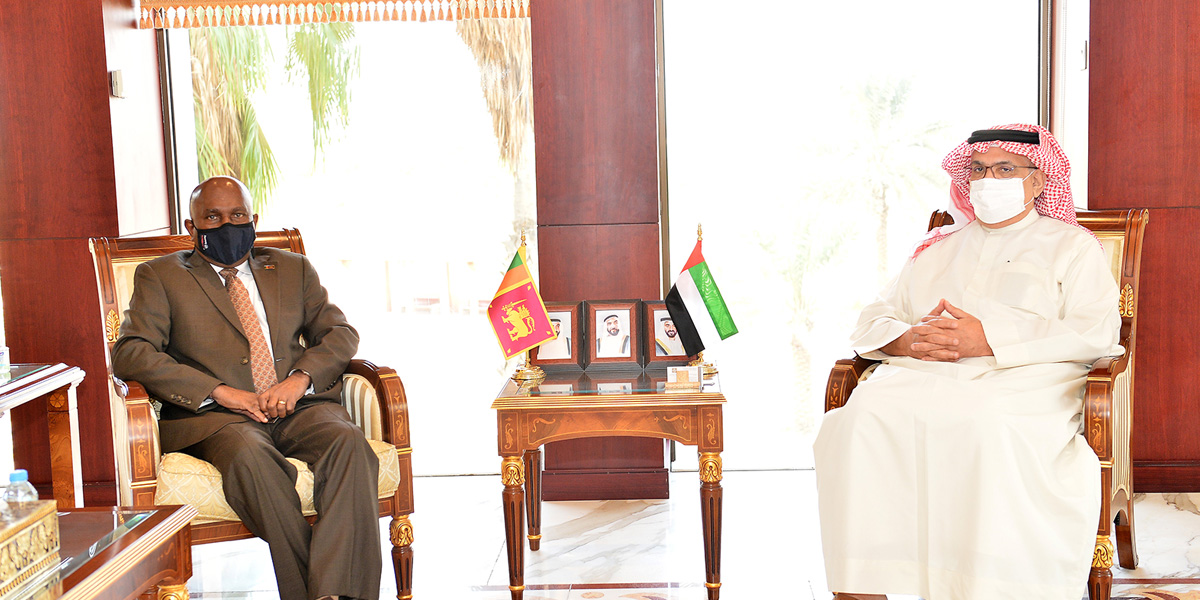 H.E. de Silva was accompanied in his visit by Dumith Fernando, Chairman of the Colombo Stock Exchange. His Excellency Mohamed Helal Al Mheiri, Director General of Abu Dhabi Chamber, attended the meeting as well.
During the meeting, H.E. Almazrui praised the strong relations between the UAE and Sri Lanka on all economic and trade levels, noting that Sri Lanka is an optimal economic partner to Abu Dhabi thanks to its key exports to the emirate including construction materials, elastics, plastics, food stuff to name just a few.
Almazrui also presented the investment features of Abu Dhabi and the attractive legislative environment, noting that Abu Dhabi is adopting promising investment policies that focuses on flexibility and economic openness, making it a perfect destination for direct foreign investments.
For his part, H.E. Malraj de Silva commended the awareness of Abu Dhabi Chamber to bolster trade and economic cooperation with Sri Lanka, pointing to the importance of the meeting in strengthening and expanding bilateral relations between both sides.
The Ambassador expressed the desire of the Sri Lankan business community to seize the available investment opportunities in Abu Dhabi, calling to organize many bilateral meetings between businesses from Abu Dhabi and Sri Lanka.
SOURCE